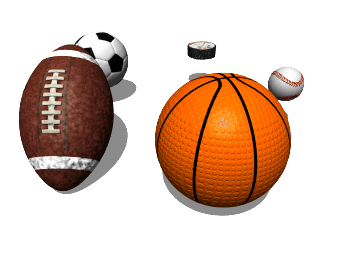 In Girls Basketball action last night…
Class 2-A number one North Knox beat Vincennes Rivet 49-22.  Lexi Primus led 6-0 North
Knox with 17 points.  The win was also the 400th for Warriors coach Steve Meurer.  North Knox
also won the 2 quarter JV contest 29-15.
Vincennes Lincoln rolled over Terre Haute South 64-19.  Macy Sexton paced 2-3 Vincennes Lincoln with
19 points.  Ari Gerkin added 16.  Tiah Riggs and Kahre McCrary each added ten.
Class 2-A South Knox had no problem with Evansville Mater Dei, posting a 77-45 win.  Freshman Kendal
Hill scored 21 points for the Spartans.  Delaynee Coomes added 18, Grace Detweiler and Ella Bobe
each scored 15 points as South Knox move to 5-0 on the season.
Checking other scores…
Tecumseh downed Evansville Harrison 71-50
Evansville Bosse rolled past Cannelton 49-15
Linton trimmed North Central 32-28
Loogootee beat Shoals 45-39
Orleans downed Northeast Dubois 39-34
Clay City beat West Vigo 41-29
The Vincennes University mens basketball team had no problem with Malcom X College,
posting a 91-57 victory.  LeBron Thomas scored 29 for the Trailblazers who move to 6-0.
Middle School Basketball results
Clark 8th boys A team lost to Jasper 31-22.  Carson Sanders had 11 for CMS.  Jasper won the B game 40-18
with Noah Rath scoring eight for CMS.  The Clark 7th grade boys A team lost to Jasper 30-19.  Landon
Hartley scored six for Clark.  The B team lost 35-33 with Diesel Rogers and Zander Wilderman each
scoring eight for CMS.
The South Knox 8th grade boys beat Dugger Union 31-12,  Gunner Alvis led the winners with 9
points.  The South Knox 7th graders posted a 44-23 victory with Cole Worland scoring 19 points and
Owen Keys adding 12.
The North Knox 7th boys beat Loogootee 47-17 with Brody Kerns scoring 20 and Cable Collins 11.  Loogootee
captured the 8th grade game 40-32.  Jesse Love led the Warriors with 12 points.
Congratulations goes out to former South Knox Cross Country standout Gretchen Carie,
who was selected as the Saint Louis Intercollegiate Athletic Conference Female Runner of the year.
Carie, who runs for Greenville University, was the 2023 SLIAC individual champion and was her teams
top finisher in all six races this fall.  Carie was the first Greenville University runner to win the conference
title since 2010 and finished 57th out of 199 runners at the regionals.