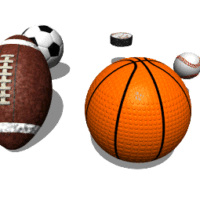 The Indianapolis Colts fell in the debut of Carson Wentz to the Seattle Seahawks 28-16 at home Sunday. Wentz completed 25 of 38 passes for 251 yards with 2 touchdowns and no interceptions, but was sacked 3 times and hit 10 times in the loss. Zach Pascal was the receiver of both Wentz TDs. With the loss, the Colts have not won in week 1 since the 2013
The NFC North for the first time ever collectively finished NFL Week 1 0-4. The Cincinnati Bengals on a walk-off kick in overtime by Rookie Evan McPherson deflated the Minnesota Vikings 27-24 at Paul Brown Stadium. The Saints sacked the Packers 38-8 in a game played in Jacksonville due to Hurricane Ida. San Francisco held on to down Detroit 41-33 at Ford Field. The Bears fell on the road to the Rams 34-14.
Other NFL Winners from Sunday include Pittsburgh, Arizona, Philadelphia, Houston, Carolina, the LA Chargers, Kansas City, Denver, and Miami. In Monday Night Football tonight, Baltimore faces Las Vegas.
The Saint Louis Cardinals took 2 of 3 from Cincinnati this weekend after a 2-0 shutout win at Busch Stadium Sunday. JA Happ picked up the win for the Redbirds while Giovanny Gallegos earned the save. Sonny gray for Cincinnati was tagged with the loss. The two lone runs of the game came from a 2-run homer off of the bat of Nolen Arenado. With the win, the Cards sit just 1 game back of Cincinnati and San Diego for the 2nd and final NL Wild Card slot. The Cardinals start a 3-game set in New York with the Mets tonight.
Kris Bryant's return weekend to the North Side was a successful trip as the Giants took game 3 and swept the Cubs at Wrigley with the final score of 6-5. Bryant went 2 for 5 on the afternoon while scoring twice and driving in another run. Logan Webb picked up his 10th win for the Giants while Justin Steele for the Cubs dropped to 3-3.
On the local sports agenda this evening,
Lincoln Girls Golf hits the fairways at 4:30 with Washington.
South Knox Boys Tennis takes on Vincennes Rivet at 4:30.
Rivet Girls Soccer hosts Evansville Christian at 5.
Lincoln Girls Soccer visits North Knox at 5.
Lincoln Boys Tennis is at Bloomfield at 5.
South Knox Girls Golf visits Sullivan at 5.
South Knox Boys Soccer travels to East Richland at 5:30.
Lincoln Freshman Volleyball visits Barr-Reeve at 5:30.
South Knox Volleyball hosts Shakamak with JV set for a 6 PM Start.
North Knox JV Football travels to North Daviess at 6.
North Knox Volleyball hosts Wood Memorial with JV beginning at 6:30.
Rivet Volleyball travels to Lawrenceville with JV to play at 6:30.
Lincoln JV Football hosts Evansville Central at 6:30.
South Knox Girls Soccer visits Evansville Day School at 6:30.
In Middle School Sports,
Clark Coed Golf Team visits Washington at 4:30.
South Knox Coed Golf travels to North Knox at 4:30.
North Knox Jr. High Cross Country Teams visit White River Valley at 5.
South Knox Middle School Soccer hosts North Knox at 5.
South Knox Middle School Volleyball hosts North Knox at 6.