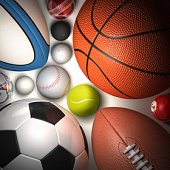 THE CLARK BOYS SOCCER TEAM BEAT WOOD MEMORIAL 4-3.  BRYCE QUINETT, LUKAS KINGLER, DAVID RAMIREZ AND JARRETT GOFF HAD A GOAL EACH.  JAYDEN THACKER HAD 14 SAVES IN GOAL.
THE CLARK CROSS COUNTRY TEAMS COMPETED AGAINST WASHINGTON AND RIVET AT WASHINGTON. TOP FINISHER FOR CLARK IN THE BOYS RACE WAS BLAKE RACEY WHO WAS 8TH AND BRADLEY HARRIS WHO FINISHED 9TH.                                                                                                            LEADING CLARK IN THE GIRLS RACE WAS MYLEE MURANKA WHO WAS SECOND OVERALL AND MCKENNA POYSER WHO FINISHED FIFTH.
THE NORTH KNOX 7TH GRADE VOLLEYBALL TEAM DEFEATED LINTON 25-19, 25-7.  EMILEE TURNER HAD 10 POINTS AND 5 ACES, BAYLEE MCCLURE HAD 13 POINTS AND 6 ACES.
THE NORTH KNOX 7TH GRADE LOST 23-25, 17-25.  ALEX MCKINLEY HAD 8 POINTS, 3 ACES, 5 ASSISTS AND 3 KILLS AND ABI DECKARD HAD 5 POINTS.
THE SOUTH KNOX 7TH AND 8TH GRADE VOLLEYBALL TEAMS LOST TO PIKE CENTRAL.  THE 7TH GRADE FELL 15-25, 12-25.  ARIEL WHITEHEAD HAD 5 POINTS AND 2 ACES, KAMRYN ELLIOTT AND MADISON PARRISH HAD 3 POINTS EACH.
THE SOUTH KNOX 8TH GRADE LOST 23-25, 22-25.  CAROLINE BEARD 8 POINTS, MEGAN OBERMEYER HAD 7 POINTS, 3 ACCES AND 4 DIGS. BREN HILL HAD 4 KILLS.