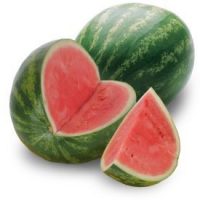 The original organizers of the National Watermelon Drop are planning to step down after this year's event. At yesterday's Vincennes Board of Works meeting, Rick Linnenberg announced he and John Frenz would leave their organizational positions. The move is scheduled to begin for the Watermelon Drop on New Year's Eve 2018.
Linnenberg hopes someone will come forward to fill their shoes.
Board members allowed the group to have the necessary street closures needed to have a safe, successful event. The National Watermelon Drop is planned for Patrick Henry Square. In case of bad weather, the event will be moved to the Riverfront Pavilion.