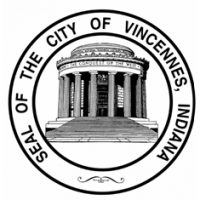 The Vincennes City Council has approved four additional appropriations last night on second and third reading. All four of the financial measures were approved on first reading on October 23rd.
The motions are for 50-thousand dollars for construction of Levee Street; 11-thousand dollars for Stellar planning; 10-thousand dollars for the Lester Square Fitness Park; and 15-hundred, 50 dollars for bond escrow fees.
All four of the financial requests were approved unanimously.