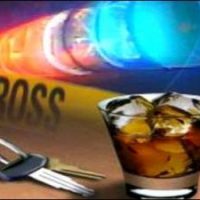 The Gibson County Sheriff's Department says a Princeton woman was arrested for DUI early Sunday morning after she drove to the Gibson County Jail to bail out a friend.
Authorities say 58-year-old Angela Delaney parked illegally in front of the jail.
A deputy who suspected Delaney to be impaired ran a background check and found out she had a suspended license on an infraction.
Instead of getting her friend out of jail, she got herself into jail on a charge of DUI.
She was also issued a ticket for Driving While Suspended.