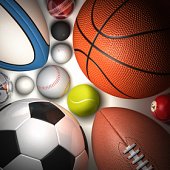 The Raptors took the lead with 6:50 left in the first quarter and never looked back as they cruised past the Pacers 116-91 in Toronto. DeMar DeRozan led seven Raptors in double-figures with 22 points. Toronto won for the third time in four games and improved to 41-and-29 overall. Serge Ibaka scored 16 in the winning effort. Paul George paced Indiana with 18 points. The Pacers have traded wins and losses over their last 12 games and fell to 35-and-34.
The Michigan Wolverines are heading to the Sweet 16 of the NCAA Tournament. Moritz Wagner dropped in 26 points to lead the seventh-seeded Wolverines to a 73-69 upset win over second-seeded Louisville in Midwest Region play in Indianapolis. D.J. Wilson added 17 points for Michigan, which will face third-seeded Oregon in the Sweet 16 on Thursday in Kansas City. Donovan Mitchell posted 19 points, seven rebounds and five assists for the Cardinals, who end their season 25-and-9. Deng Adel donated 16 points and five boards in defeat.
Edrice "Bam" Adebayo << ah-DUH-BUY-o >> blocked Landry Shamet's potential game-tying three-pointer at the buzzer as second-seeded Kentucky outlasted pesky Wichita State, 65-62, in Indianapolis. Adebayo finished with 13 points and 10 rebounds in a back-and-forth affair. Malik Monk and De'Aaron Fox each scored 14 for the Wildcats, who move on to the Sweet 16 and will face third-seeded UCLA. Shamet led the 10th-seeded Shockers with 20 points. Wichita State ends the year at 31-and-5.
The top-seeded Kansas Jayhawks are heading to the Sweet 16 of the NCAA Tournament. Josh Jackson netted 23 points and Frank Mason had 20 as the Jayhawks cruised past ninth-seeded Michigan State, 90-70, in Midwest Region action in Tulsa. Devonte Graham added 18 points for the Jayhawks, who will face fourth-seeded Purdue in the Midwest Region semifinals. Miles Bridges scored 22 points to pace the Spartans, who finish their season 20-and-15. Nick Ward donated 13 in the setback.
Ryan Newman is back in victory lane following his dramatic win at the Camping World 500 in Phoenix. With two laps left Newman gambled by staying out with worn tires for a final restart and took the checkered flag. It is his first win in 127 races and the first in 112 for the Richard Childress Racing team. Kyle Larson finished in second for the third-consecutive race. Kyle Busch, Ricky Stenhouse Jr and Brad Keselowski round out the top-five.